Lean belt training programs
Our Lean programs are suitable for employees of all industries. If participants have prior Lean experience, they can often begin training at a more advanced level (such as Black Belt).
If you're not sure what program is most suitable for you, please contact our Program Director.
$8,500 CAD
This Master Black Belt program will take you through the final stage of your Lean journey – achieving an expert level of Lean application. At the end of this program, you will have gained the expertise to mentor and manage staff at all levels through the organizations Continuous Improvement (CI) journey.
Book an online Master Black Belt program
$4,500 CAD
$3,600 CAD
The Lean Black Belt online program provides you with the skills, tools and knowledge to be successful in your improvement efforts by applying advanced Lean approaches as well as change management; leadership and program management skills which are transferable across your organization and internationally.
Book an online Black Belt program
$2,400 CAD
$1,920 CAD
Through this program, you will develop a solid understanding of Lean and how it is applied across a variety of settings. In addition to understanding the core Lean concepts, tools and practices, you will gain the capability and skills to lead and facilitate improvement initiatives within your organization.
Book an online Green Belt program
Why these programs
Over 10,000 professionals from major organizations such as Aquatera, Compass Group and Tim Hortons have successfully completed our Lean belt training programs. Here are some of the reasons why.
Developed & delivered by experienced Lean experts & an accomplished learning design team.
Programs available for professionals at all levels.
Apply-it-now approach generates immediate, tangible benefits.
Recognized and certified by the University of Ontario Institute of Technology.
Aligned with ISO 18404 standards.
Flexibility to complete within a time frame that suits you.
Learn from leaders
All our Lean belt programs are developed and delivered by accomplished Lean experts. Experts who have worked at the coalface and have tangible experience putting theory to practical use in real world environments.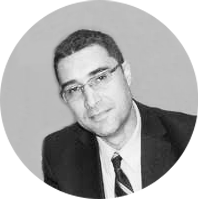 Tony Soumas
Tony Soumas is a Lean leader with over 25 years' experience and expertise designing and implementing process/system improvements Lean/QI deployment with a focus on strategy deployment, Kaizen and root cause problem identification and solutioning. Sample clients include Aquatera; City of Grande Prairie; Maximus Canada; City of St. Johns; City of Ottawa; Eurest Service – Compass Canada, among others.
Contact Us
Please call or email our Program Director John Whelton with any queries regarding our Lean Belt training programs.
John Whelton | Program Director