Lean Healthcare belt training programs
Our Lean programs are suitable for all health sector employees. If participants have prior Lean experience, they can often begin training at a more advanced level (such as Black Belt).
If you're not sure what program is most suitable for you, please contact our Senior Process Consultant.
Why these programs
Over 10,000 health professionals from major organizations around the globe have successfully completed our LEI Group Lean Healthcare belt training programs. Here are some reasons why.
Developed & delivered by Lean Healthcare experts & accomplished clinical experts.
Programs available for health professionals at all levels.
Apply-it-now approach generates immediate, tangible benefits.
Recognized by the Australian Healthcare and Hospitals Association (AHHA).
Aligned with ISO 18404 standards.
Flexibility to complete within a time frame that suits you.
Learn from leaders
All our Lean Healthcare belt programs are developed and delivered by accomplished Lean Healthcare and clinical experts. Experts who have worked at the coalface and have tangible experience putting theory to practical use in real world environments.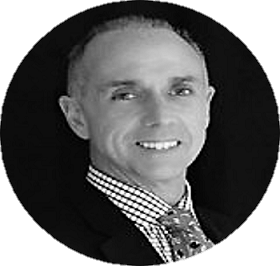 Greg Kilby
Greg is an experienced Lean and Process Improvement practitioner with a wealth of knowledge and expertise achieved from training diverse groups throughout Australia and South-East Asia. This experience has been gained in operations and sales environments within both service and manufacturing environments in industries such as financial services, health, telecommunications, government, logistics, insurance, manufacturing and education
Greg is a certified Black Belt and Master Black Belt practitioner (Six Sigma Academy) with valuable insights from his experience in the application of both Lean and Six Sigma methodologies to solving complex business wide problems. Greg has delivered Lean Six Sigma training to over 500 Green Belts and Black Belts and has coached Lean Six Sigma practitioners to complete over 200 process improvement projects. He is currently based in Melbourne, Australia.
Contact Us
Please call or email our Senior Process Consultant, Greg Kilbey, with any queries regarding our Lean belt training programs.
Greg Kilbey | Senior Process Consultant

Leanne Turner
Executive Director, Royal Dental Hospital Melbourne
I would highly recommend this opportunity to other businesses.
As part of its aim to increase the number of Victorians it treats from 14 to 20 per cent of the state by 2016, the Royal Dental Hospital approached LEI Group Australia to discuss how Lean methodologies and training might help achieve those targets. Together we developed a customized training plan for the organization which included Yellow, Green and Black Belt certification and a number of implementation and facilitation workshops. The training has been hugely successful, with a number of continuous and process improvement projects implemented and tangible benefits realized. Staff are engaged and motivated and we are on our way to developing a strong Lean culture within RDHM.
LEI Group Australia has proven to be a valuable partner throughout. They bring deep subject-matter expertise in Lean methodologies. However, it was their ability to draw on a breadth of implementation experience from international healthcare and non-healthcare clients and projects that really added value. The emphasis on applied learning and problem-solving meant that staff were empowered to implement changes and improvements from very early on and the focus on ongoing sustainability means we are continuing to reap the benefits. Our aim is to instil a Lean culture across the whole organization and we look forward to partnering with LEI Group Australia as we do so.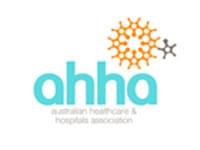 Alison Verhoeven
Chief Executive, Australian Healthcare and Hospitals Association
Relationship built on trust and mutual respect.
I am pleased to confirm the excellent working relationship that exists between the AHHA and Leading Edge – it is a relationship built on trust and mutual respect, sound governance and administration processes, and a shared goal of achieving better health outcomes through health system quality improvement. Our members have appreciated the healthcare-focused content of Leading Edge's Lean management programs, with projects now being implemented across multiple hospital and primary health networks. Importantly, this work has added weight to the commitment to efficiency and quality that our health service members want to demonstrate both to funders and to patients.