eBook - How to Embed a Culture of Continuous Improvement in your Organization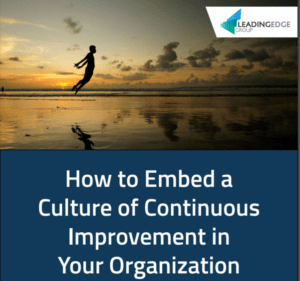 Keeping up with the rapidly changing world means employees need to learn continuously if they are to meet business objectives. To have a competent and agile workforce, it is essential for organizations to empower, encourage, motivate and invest in the development of its employees. Our eBook provides a roadmap on how to embed a culture of continuous improvement, so that it becomes the organization's DNA.
You can read our eBook anytime, anywhere so download your complimentary copy today by simply filling in the form below.