eBook - Impact of Brexit on the Irish Economy?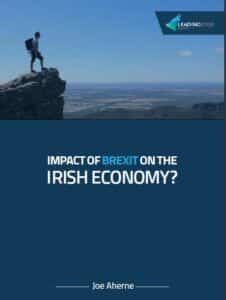 Brexit has been the greatest political disturbance of our time, sending ripples of disbelief through Europe and transforming the UK political scene. In the midst of endless analysis and speculation it can be difficult to pinpoint what exactly Brexit may mean for Irish businesses, and what can be done to help soften the blow.
This eBook will help guide you through the realities of Brexit, exploring topics such as:
Financial Impact
Impact of Brexit on Irish agri-food industry
How can Irish industry protect itself from Brexit?
Top 10 Perils of a Hard Brexit
You can read our eBook anytime, anywhere so download your complimentary copy today by simply filling in the form below.