Practical Training Programs
We help Canadian municipalities to develop and enhance a culture of continuous improvement through tailored training programs, designed to create the necessary skills and capabilities amongst staff and management at all levels. Training can be delivered on site at your facility, with some training programs also available online.
Lean Belt Certification
Training options that are suitable for staff at all levels, across all functions of the municipality.
Programs:
Lean White Belt
Lean Yellow Belt
Lean Green Belt
Lean Black Belt
Lean Master Black Belt
Lean for Leaders & Unions
Training workshops for those who have a leading or strategic role to play in continuous improvement.
Programs:
Lean for Senior Municipal Leaders
Lean for Municipal Managers
Lean for Union Executives
Download Training Brochure
Lean Consultancy Support
Where in-depth support is required, a Lean for Municipalities expert can work with organizations to lead the effective deployment of continuous improvement strategy and tactics. Our consultancy services offer strategy, processes and tools to implement sustainable change and deliver measurable results.
Lean Start
Our Lean Start program introduces Lean concepts and provides municipalities with an understanding of what the tools and techniques can achieve in a short, focused engagement. The program is designed for municipalities that are unfamiliar with continuous improvement methodologies, and that want to learn about and implement immediate improvements.
Targeted Continuous Improvement
Regardless of continuous improvement progress, it can be challenging for organizations to streamline or improve existing internal and external facing processes. Backed by over 20 years' experience in the public sector, our rapid improvement methodology delivers increased efficiencies for staff, management and end customers.
Lean Service Reviews
Improving the design and delivery of services to provide what citizens want in the most reliable, responsive, practical and cost-efficient way is a key objective for all municipalities. We help municipalities achieve this by applying Lean methodology to review processes and functions and to identify improvement opportunities.
Lean Strategic Planning and Deployment
A defined strategy ensures that the entire workforce is aligned, engaged and focused on key continuous improvement (CI) objectives. Without this, CI efforts focus on disconnected 'point improvements,' simultaneously pursuing different goals. Through applying the Hoshin Kanri methodology, Leading Edge Group works with municipalities to develop and deploy an effective CI strategy that ensures organization-wide alignment on key priorities and initiatives towards sustainable culture change.
Lean Governance
To effectively develop and communicate CI strategy; to prioritize, track and manage improvement activities; municipalities need an effective oversight framework. Leading Edge Group provides expert guidance and coaching to help municipalities establish and define an appropriate Lean governance structure, including appropriate membership, roles and responsibilities and terms of reference.
Continuous Improvement Maturity Model (CIMM)
Drawing on 20 years' experience, Leading Edge Group's continuous improvement maturity model (CIMM) provides structured tools to objectively assess and develop an organization's continuous improvement capabilities. Municipalities can assess and benchmark their current baseline level of continuous improvement, innovation and culture change against a reference standard.
Request a Proposal
Led by Experts
Our consultants have over 20 years' experience applying Lean methodology and have worked with a wide range of municipalities across Canada.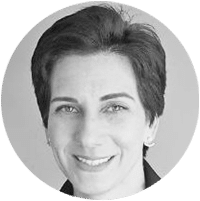 Callie Woodward
Callie Woodward is senior transformation consultant and facilitator with Leading Edge Group.
She has supported many Canadian municipalities through the delivery of Lean training at all levels, coaching and
facilitation for leaders and unions, strategy planning and deployment, and improvement project facilitation.
Our Clients
We work with staff at all levels and functions of the organization, from City Managers to front-line staff. We've helped both large and small municipalities across Canada with their Continuous Improvement efforts.


Request a Proposal
Please call or email our Program Director John Whelton to request a proposal tailored specifically to your municipality.
John Whelton | Program Director
(416) 637 5074
JWhelton@leadingedgegroup.com
If you'd like to download a training brochure, please use this form.
What our clients say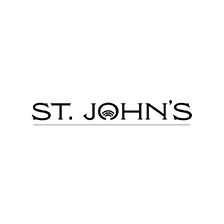 Derek Coffey
Deputy City Manager, Finance & Administration, Champion for CI, City of St. Johns
"Working with the Leading Edge Group team we have been able to build awareness and understanding of continuous improvement (CI) within the organization, develop capacity internally for staff to be able to lead CI projects, and outline a strategy for continuous improvement to take us through to the next steps. While we are in the early phase of this CI journey and still have a lot of work to do, Leading Edge Group has provided practical advice and strategic guidance every step of the way."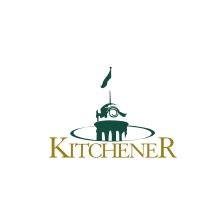 Melissa Ryan
Manager, Service Coordination & Improvement, City of Kitchener
"Callie had many tools which were easy to understand. She could easily tailor her message to front line staff, as well as provide our senior leadership with an overview of the process. We were able to implement several changes which have had a measurable impact on our customers"