Partnering with you on your Lean Journey
Lean thinking can help your organization enhance service, quality, and competitiveness by building the capability of your people to identify problems, improve operations and enable greater innovation.
Leading Edge Group provides a number of Lean consulting programs to help your organization save/avoid costs and increase performance, quality and competitiveness.
Excellence Through an Expert Approach
Leading Edge Group Framework – Pillars for Success
Leading Edge Group's framework is designed to support organizations of all sizes that need to rapidly transform and reinvent themselves to meet new local and global challenges across areas that include operational excellence, Lean Digital Transformation (LDx), Agile and climate action. We have a panel of over 50 consultants and trainers with multiple skillsets and areas of expertise in helping organizations achieve operational sustainable excellence.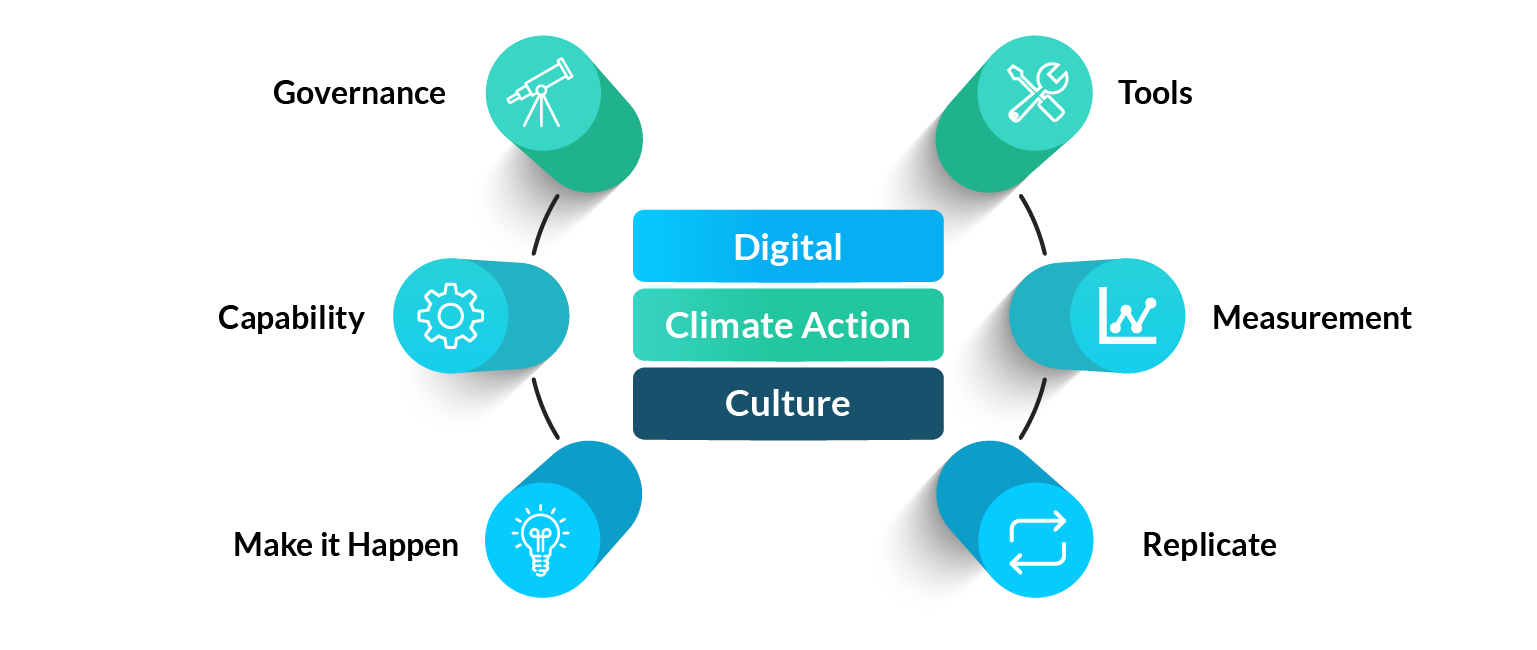 Our framework is designed to support the individual needs of each facility or department/business unit within an organization. This journey takes the organization from daily firefighting and silo-managed processes to work area self-reliance and sustained growth.
The Framework builds upon established methodologies such as Lean, Agile and other operational excellence methodologies as well as best practices for key areas including digital, energy and sustainability. This is a system that eliminates crossover and creates one single approach to operational excellence.
In 26 years, we have worked with more than 1,000 international clients to deliver a range of services including organization-wide transformations, rapid improvement events and customized training and coaching – all of which have enabled over $1B in improvements.
Benefits Achieved from implementing our Lean Framework
Reduced costs
Improved employee engagement
Reduced wait times
Improved access to services
Improved work, materials and information flows
Standardized processes and procedures
Increased production yields
Production planning optimization
Reduced production waste
Increased margins
Improved safety performance
Carbon emission reduction
Strategic energy and environmental management
Maximized value from digital solutions
Managing digital risks
Navigating complexities of change management
Leading Edge Group Sectors
We work in the following sectors throughout Canada, Ireland, and Australia.
Local Government/Municipalities: Regions, counties, cities, towns
Healthcare: Acute care, public health, community health, and social services, long term care, addictions, and mental health, pharmacy
Services: Utilities, postal, energy, contact/call centers, financial, nutrition, janitorial, housekeeping
Food: Agri, dairy, drinks, services, retail
Lifesciences: Pharmaceuticals, medical devices, animal health
Engineering: Manufacturing engineering, mechanical engineering, project engineering, packaging
Construction: Small, medium, and larger construction organizations; general, mechanical, and electrical contractors; sub-trades; road builders; architects; professional engineers; project managers