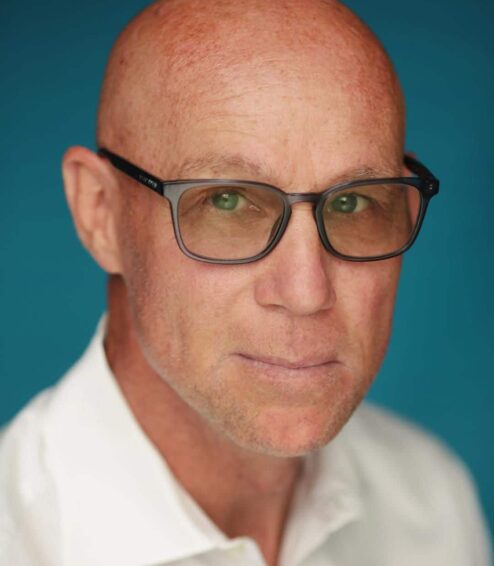 Fred Koeman
Lean Consultant
Fred has over 25 years' experience working in the private and public sectors of healthcare, aerospace and automotive. He has facilitated over 50 Kaizen and value stream healthcare improvement events in both clinical and non-clinical areas in healthcare and has developed and delivered Lean training and coaching to over 500 professionals.  Fred is a consultant, trainer and coach with a goal to build organizational knowledge capacity; challenging existing paradigms and shifting organizational culture through action. He has been an effective project lead on several major cross-functional projects requiring detailed planning; team selection; project charter development; ongoing management of defined tasks and regular status reporting to senior management. Fred possesses strong planning, prioritizing and time management skills to successfully manage multiple projects and tasks while fostering collaboration, consensus and creativity among project teams.
Examples of benefits achieved through Fred's support include:
Led the expansion of telemedicine during the COVID-19 pandemic resulting in significantly improved access and adoption of virtual care for clinicians, patients, and families. Clinician telemedicine usage increased 10 fold from 500 to 5,000 visits per month in 2020
Significant reduction in lab wait times for obstetrical patients – from 51 min to 20 mins – and an increase in patient experience score from 72% to 85%
$3.8M in budget savings through successful bed consolidation and clerical redesign initiatives
Project lead for $2M bed expansion initiative to better manage obstetrical volumes and provide additional resources and supports for patients and families
Fred was a member of the Mount Sinai Hospital (MSH) Releasing Time to Care (RTC) leadership group that visited the National Health Service (NHS) Innovation Centre in Covington, UK to receive Master training in RTC and change management. He had the opportunity to visit and tour several NHS hospitals and subsequently provided training and support for MSH's RTC implementation.
A Lean Six Sigma Black Belt, Fred also holds a BSc, Mathematics and Statistics and is a Certified Quality Engineer and Project Management Professional. Prior to joining the Leading Edge Group team, Fred held roles at Sinai Health System, Rouge Valley Health System, North York General Hospital, Honeywell Aerospace and General Motors Canada.

North America - Canada
60 St. Clair Avenue East Suite 805,
Toronto, ON,
M4T 1N5,
Canada
Tel: +1 (416) 637 5074
Email: info@leadingedgegroup.com
Oceania - Australia
LEI Group Australia
1/76 Heller St
BRUNSWICK WEST
VIC 3055
Tel: + 61 (03) 9854 6136
Email: info@leadingedgegroup.com