Introducing OneView
Many organizations are juggling operational capacity/efficiency and climate change programs. However, separate internal work streams persist with competing resources. Operational excellence and climate change are typically viewed separately.
These organizations face increasing challenges from rising operating costs and energy prices; customer expectation for more sustainable processes and resource retention and staffing issues.
Lean Green OneView solves the problem of competing priorities across climate change activities, operational excellence and limited internal resources to deliver projects in an integrated roadmap to meet business and environmental goals.
It builds on 27 years of Lean and change management expertise matched with Climeaction carbon reduction focus to deliver an integrated approach that makes sense for businesses.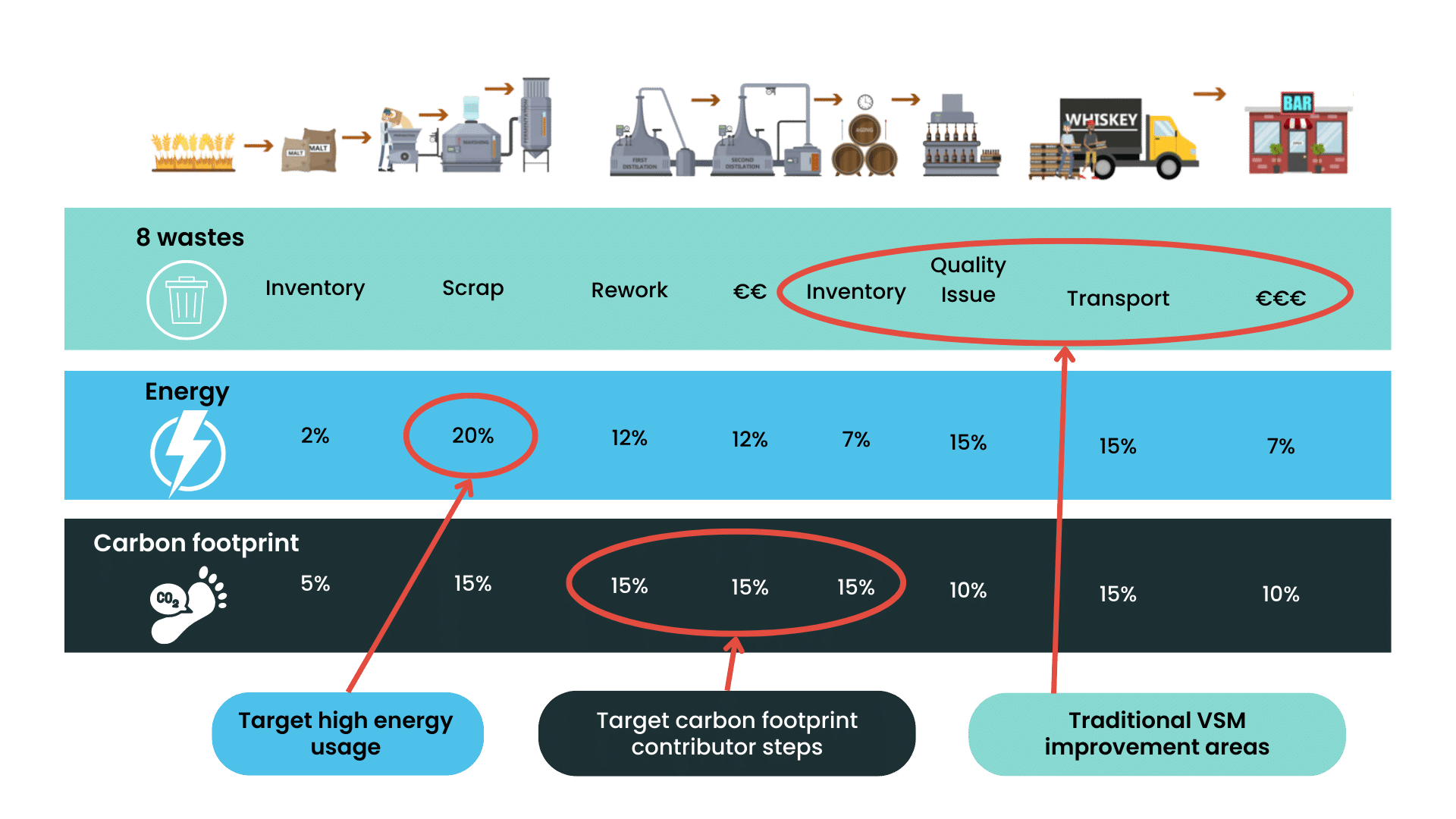 Objectives and Approach
Lean Green OneView is focused on developing a Lean and climate value stream view and maturity assessment of core processes beginning to end. In doing so, it will detail and document the following wastes:
The Outcomes
An integrated view of improvement work streams resulting in;
Process/systems and climate change savings (financial, resources, time and delivery)
Continuous and step improvements that incorporate climate solutions enabled by enhanced digital/technology
Documented OneView roadmap that consolidates all improvement opportunities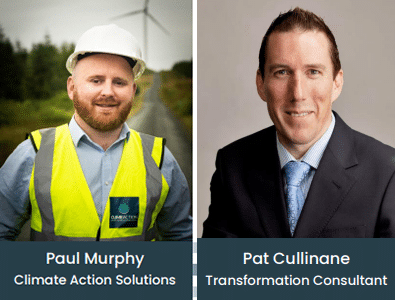 The Consultants
Pat has over 23 years' experience executing Lean change management and transformation programs in services, manufacturing and the public sector with a strong focus on delivering verifiable and sustainable financial returns to the client.
Paul is our Climate Action Solutions Lead at Climeaction. Paul has worked with some of the world's largest  companies, having led teams globally to reduce their energy usage, costs, carbon emissions and improve the environmental performance.
Ready to Get Started?
Get in touch and learn how you can start taking the OneView approach and saving money today. Our consulting team is highly skilled and experienced in offering you a customizable solution for your organization.
Need Other Consulting Help?
Any questions?
If you have any further questions, or want to register a group, get in touch: