How can we help?
Leading Edge Group's experience in the agriculture sector spans education, training and consulting services helping them to achieve operational excellence; increased capacity; enhanced productivity and levels of service; cost savings/avoidance; among other improvements.
We provide training programs and improvement consultancy support, specifically designed for the sector, empowering staff at all levels to achieve positive change.
We help the agriculture sector to develop and enhance a culture of continuous improvement through Lean and Agile certification programs and tailor-made Lean training courses.
For the past 27 years our consulting team has successfully worked with a range of Agri clients and farmers and our approach is always based on a collaborative, partnership-driven working style; effective stakeholder engagement, knowledge transfer and consensus building to develop an optimal future state that will best meet their needs.
Our Agri clients and their farms are achieving real, sustainable results and far-reaching benefits including:
Certainty and control over labour costs for farm owners, with significant cost savings
Increase in cash available to plough back into the business
Job and earnings certainty for farm labour
Less hours worked and milking times reduced on dairy farms
Calving made more manageable
Financial gains (better animal health identification, less working hours, increased production)
Safer work environment
Better organization across farms
Development of a process for continuous improvement
Further Information
Please complete the form below to request further information on our training programs.
Request a Proposal
Leading Edge Group can assess the unique needs of your food & drink organization and provide you with a tailored proposal. Please get in touch with us to find out more.
Practical Training Programs
Leading Edge Group can assess the unique needs of your organization and provide you with a tailored proposal. Please call or email our Program Director John Whelton to request a proposal tailored specifically to your municipality.
Lean Belt Certification
Training options are suitable for staff at all levels.
Agile Belt Certification
Agile is a proven way to transform your organization, encourage innovation and accelerate a culture where everyone is working better, smarter and more efficiently. We have developed a portfolio of Agile support programs and services to enable organizations to build standard capabilities and maximize the execution of improvements depending on your requirements.
Consultancy Support
Leading Edge Group delivers both strategic and operational consulting for the agriculture sector
Establishing a Lean Deployment and Management System
Inclusive of vision and strategy; governance; capability building model; measurement framework; stakeholder engagement plan and deployment roadmap.
Lean Transform
Farming in Ireland can build resilience to fluctuations in earnings through adopting a Lean operations approach. Our transformation framework is designed to support the individual needs of each farm. This journey takes your farm from daily firefighting and silo managed processes to work area self-reliance and sustained growth.
Lean Performance Improvement
Leading Edge Group provides both structured Lean consulting programs and tailored support for the farming sector. Our Lean Start and Plus programs introduce Lean through facilitating short and medium sized process improvements built around a framework for further progression. We can also provide expertise to support continuous improvement initiatives and specific Lean improvement projects.
Research and Evaluation
We provide qualitative and quantitative research services that help farms make data-informed decisions and improve programs and services. Our services include digital and continuous improvement assessments; feasibility studies and specific health check diagnostics to measure baseline performance of relevant processes and services.
Lean Digital Transformation
Lean Digital transformation is the process of using Lean practices and digital technologies to improve operational performance. To operate efficiently and remain modern and productive, farmers need easy access to the latest information on agricultural issues, farming methods and new technologies to assist with the constant drive to maximise productivity and minimise effort. By integrating smart farming technologies, farms can become more efficient and profitable.Our 5D approach to digital transformation integrates seamlessly with our Lean Transformation framework to deliver an integrated model for your farm.
Continuous Improvement Maturity Model (CIMM)
Drawing on 20 years' experience, Leading Edge Group's continuous improvement maturity model (CIMM) provides structured tools to objectively assess and develop an organization's continuous improvement capabilities. Municipalities can assess and benchmark their current baseline level of continuous improvement, innovation and culture change against a reference standard.
Led by Experts
Our experts have significant experience in delivering process and quality improvement consulting, facilitation and training across diverse stakeholder groups from all levels across the Agriculture and Dairy sector.
Leading Edge Group has been working with Bord Bia since 2018 on their Lean Pilot Principle Programme delivering Lean solutions to over 7 pig farmers across Ireland.
In addition to the dairy and pigmeat and beef  industries, we delivered Lean training for farmers in association with the Macra na Feirme (a community of rural youth and young farmers in Ireland), developing specific Lean Farm Belt programs at White, Yellow and Green Belt level which can be customized to reflect the different farming sectors. Our lead consultant for the agriculture sector manages his own farm and therefore has an acute awareness and keen interest in the food production supply chain.
All Experts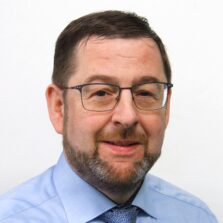 Barry is a senior consultant with the Leading Edge Group with over 20 years' experience in both SMEs and large multinationals.  Barry joined the Leading Edge Group team in 2017 and has led projects across a range of sectors leading to improvements in various companies business practices. Barry has industry…
"Lean Manufacturing is key part of sustaining my business for the future. Lean is the way to go in Pigs, and not just on the plate."
Pat O'Keeffe, O'Keeffe Piggeries
"It's important not to be too complacent and I'm always on the lookout to try new things and keep on top of the most recent improvements in Pig Farming technology. Leading Edge Group were an ideal partner."
Eugene Sheehan of Hilltop Farm
"In 2018 we, including our farm managers, embarked on our Lean Green Belt journey with the Leading Edge Group. This was a transformative experience for all within our farm. Some of the areas that had most impact on the efficiency of our farm were – applying 5S across numerous areas around our farm. The place is kept cleaner, less inventory is kept, and tools are where we want them to be; we got to look at and clean the data we were collecting so we can make more use of the data we are creating; effective use of checklists to ensure maintenance and routine jobs are completed; and instead of patching and repairing, our mindset has changed, and we now look at the cost of downtime versus buying a new item and avoiding downtime."
Bill and Audrey O'Keeffe of Saturn Farms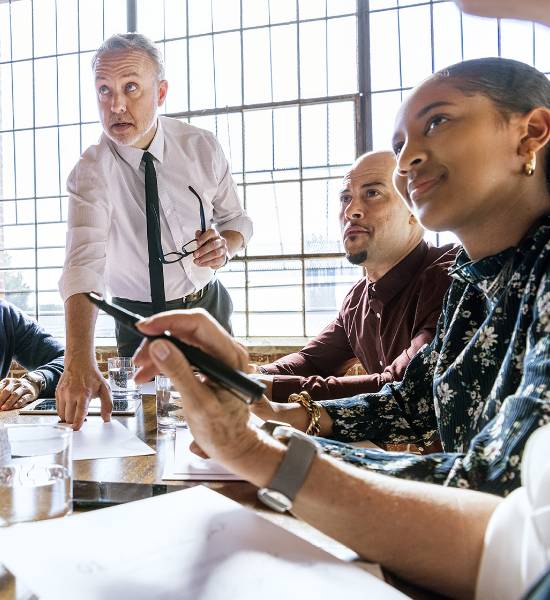 Our Clients
We work with staff at all levels and functions of the organization, from the Supply Chain to front-line staff. We've helped both large and small enterprises across Canada, Ireland and Australia with their Continuous Improvement efforts.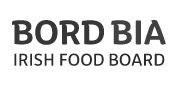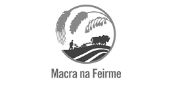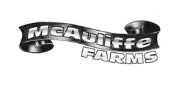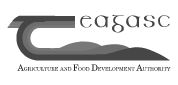 Any questions?
If you have any further questions, or want to register a group, get in touch: