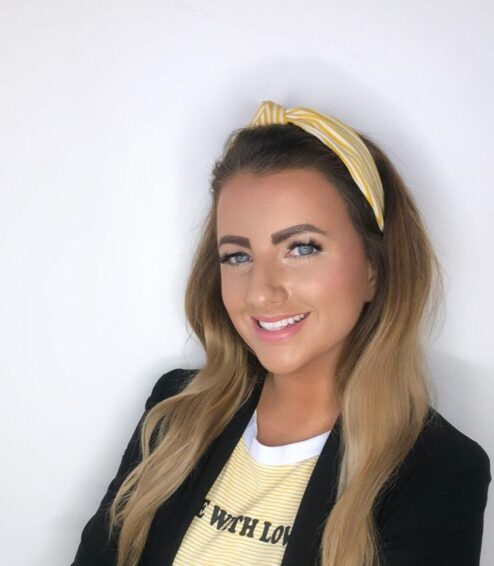 Muriel Foley
Digital Marketing Consultant
Muriel Foley is the Founder and Managing Director of MGFD, A Digital Marketing Consultancy specialising in Digital strategy, Social E-Commerce, Digital Training & Campaign Planning. Muriel currently works with clients based in Ireland, the UK, the UAE, the US and Germany. She also founded the MGFD Academy where she hosts tailored workshops in Digital Marketing for groups and individuals.
Muriel has over 9 years of experience in Digital Marketing in both Ireland and Canada.
During her time in Canada, Muriel worked as Paid Social Lead for a Global agency where she developed Paid Social strategies for Fortune 500 clients in the retail, travel and hospitality, food and beverage and auto industries.
Muriel also held the position of Digital Director at a leading Irish Marketing and Communications agency working with both SMBs and larger national brands.
Muriel is a Digital Marketing lecturer at Cork Institute of Technology and is also a mentor on the MA in PR with New Media course.
Muriel has an MA in Public Relations with New Media and is also Facebook Blueprint Certified. She has also spoken at various marketing conferences and hosted workshops at Amplify, 24 Stories, Up She Rises and iProspect seminars.
Brands Muriel has worked with include adidas, Coca Cola, Diageo, Home Depot, ALDO, Trend Micro, Jägermeister, Air Transat, Keanes, Kilkenny Shop, Subway Canada and General Motors.

North America - Canada
60 St. Clair Avenue East Suite 805,
Toronto, ON,
M4T 1N5,
Canada
Tel: +1 (416) 637 5074
Email: info@leadingedgegroup.com
Oceania - Australia
LEI Group Australia
1/76 Heller St
BRUNSWICK WEST
VIC 3055
Tel: + 61 (03) 9854 6136
Email: info@leadingedgegroup.com