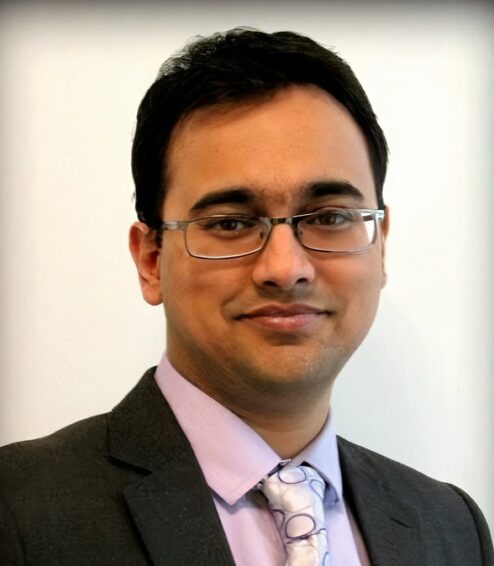 Shrikant Kelkar
Lean Trainer and Consultant
With over 10 years of experience working with multiple Fortune 500 companies across Asia, Europe and North America, Shrikant has coached teams on strategy development, process improvement using Lean methodologies, and has helped build high performing teams at the front line.
A mechanical engineer, a Lean Six Sigma Black Belt and a co-active life coach, Shrikant developed his passion for continuous improvement and Lean thinking whilst working at FedEx in the Middle East in a strategy and planning role. He has attained a Certificate in Finance and Accounting for non-finance managers from Judge School of Business, Cambridge, UK. Having achieved his MBA at Schulich School of Business, Shrikant decided to leverage his expertise by joining University Health Network (UHN) as a Lean Process Improvement Coach. At UHN, Shrikant worked with the emergency department; internal medicine and inpatient surgical teams helping facilitate various initiatives – from KPI development at a senior leadership level to front line team engagement through 5-day rapid improvement events focused on improving specific processes.
Through Shrikant's time at UHN, teams experienced an impressive shift in their performance measures. He also led the development of an internal 2-day Yellow Belt for leaders, a course that was taken by over 250 leaders from across the organization. An associate consultant on the Leading Edge Group team, Shrikant currently works at Trillium Health Partners, empowering and coaching front line teams in improving discharge planning processes with a patient focus.

North America - Canada
60 St. Clair Avenue East Suite 805,
Toronto, ON,
M4T 1N5,
Canada
Tel: +1 (416) 637 5074
Email: info@leadingedgegroup.com
Oceania - Australia
LEI Group Australia
1/76 Heller St
BRUNSWICK WEST
VIC 3055
Tel: + 61 (03) 9854 6136
Email: info@leadingedgegroup.com