Climate Action Solutions
Take Climate Action to build a Sustainable Business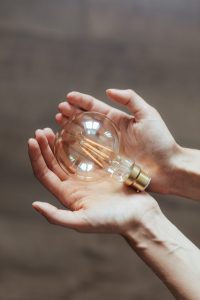 Leading Edge Group in 2021 has created a new business offering to build upon the success we have had over the past 20 years in Continuous Improvement Initiatives which incorporated Environmental & Energy Assessments and associated projects.
We have built on our expertise with the appointment of Paul Murphy as Climate Action Solutions Lead who brings a wealth of experience in the Climate Action, Energy and Sustainability space having worked with some of the world's largest manufacturing companies right across the globe. His expertise, coupled with our over 20 years' experience in delivery of Consultancy, Training and Business Process Improvement will allow us to develop solutions for our local & international client based.
We believe that Climate Action can make good business and financial sense when the correct expertise is applied.
What is Climate Action?
Climate Action is a deliberate undertaking by an individual, organization or government to mitigate their impact on Climate Change. Climate Change is the single largest challenge facing mankind in the next century.
The need for change in almost every facet of our daily lives is beyond comprehension for most of us. The scale of the problem is so significant that most people, organizations and governments are struggling to find the solutions to the challenge. There are solutions – many off the shelf, readily available – however in isolation all these solutions are not enough.
The way we will succeed is through integration of all the solutions at a rapid pace and in the most cost-effective manner while also continuously seeking out additional solutions for the near future.
To develop a business that can make a measurable impact and provide real solutions to governments, organizations and the people of the world it must be a business which harnesses the expertise of many, in all areas of the economy and be agile enough to be able to respond rapidly to change.
That is what Leading Edge Group offers.
Our Approach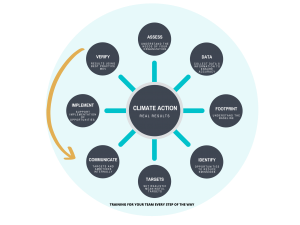 Using our approach, we will help you to take the initial steps and support you through the process while developing capacity within your internal teams to carry on taking Climate Action when our assignment ends.
Example Service Offerings
We offer many services in all areas of Climate Action Consultancy. See below some examples which have funding available from Local Enterprise Offices, Enterprise Ireland & IDA.

Each level of support is characterised by increasing levels of capability in implementing Climate Action, Energy, Environmental & Sustainability best practice approaches to drive company awareness, adoption and integration of environmental best practice approaches, tools and techniques.
Get in touch with us and we can determine the best options for funding your Climate Action journey.
Funded Services
A Green assignment could incorporate some of the following depending on the specific areas under investigation: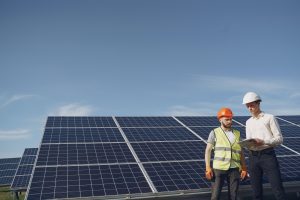 Resource Efficiency Assessment –
o Energy Audit, Carbon Assessment, Climate Change Impact Assessment,
Water & Waste Audits
Renewable Energy Potential –
o Solar PV, Wind, Anaerobic Digestion, Biomass, CHP
Energy Efficient Design – EXEED
Energy Management Systems – ISO50001
Environmental Management Systems – ISO14001
Corporate Sustainability Strategy
Climate Action Strategy
Carbon Emissions Baseline Assessment – Full lifecycle
Climate Action Training
Green Procurement
Employee and Customer Engagement
Sustainable Packaging Strategy
Transport Emissions Reduction Strategy
Sustainable Business Enhancement
Circular Economy Innovation
Digitization Strategy for Environmental Management
Origin Green Pathways to Net Zero Consultancy
Other Services
Measurement & Verification – IPMVP Standards
Energy Efficiency Obligation Scheme Consultancy
SEAI Grant Support
Community Energy Consultancy
Green Marketing & Communications
Leading Edge Group Sectors
We work in the following sectors throughout Ireland, Canada and Australia.
Food: Agri, Dairy, Drinks, Services, Retail
Lifesciences: Pharmaceuticals; Medical Devices; Animal Health
Engineering: Manufacturing Engineering, Mechanical Engineering, Project Engineering, Packaging
Services: Local Government; Councils; Ports; Postal Services; Healthcare; Utilities; Energy; Contact/Call Centres; Financial Services
Construction: Contractors; Sub Contractors; Project Management; Architects