Lean Healthcare belt training programs
Our Lean programs are suitable for all health sector employees. If participants have prior Lean experience, they can often begin training at a more advanced level (such as Green Belt).
If you're not sure what program is most suitable for you, please contact our Program Director.
Why these programs
Over 10,000 health professionals from major organizations such as Extendicare, Toronto Public Health and Central Health have successfully completed our Lean Healthcare belt training programs. Here are some of the reasons why.
Developed & delivered by Lean Healthcare experts & accomplished clinical experts.
Programs available for health professionals at all levels.
Apply-it-now approach generates immediate, tangible benefits.
Recognized and certified by the University of Ontario Institute of Technology.
Aligned with ISO 18404 standards.
Flexibility to complete within a time frame that suits you.
Learn from leaders
All our Lean Healthcare belt programs are developed and delivered by accomplished Lean Healthcare and clinical experts. Experts who have worked at the coalface and have tangible experience putting theory to practical use in real world environments.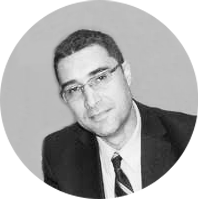 Tony Soumas
Tony Soumas is a Lean leader with over 25 years' experience. As well as delivering Belt training and coaching across the health sector, Tony specializes in strategy planning and deployment (Hoshin Kanri); Kaizen and root cause problem solving. Sample clients include Jewish General Hospital (Montreal); Youth Services Bureau of Ottawa; St Joseph's Health Centre of Sudbury; Central Health (Newfoundland); Centre de Santé Communautaire du Témiskaming and Ottawa Public Health, among others.
Contact Us
Please call or email our Program Director John Whelton with any queries regarding our Lean belt training programs.
John Whelton | Program Director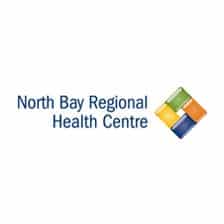 Sue LeBeau
Director of Quality and Clinical Support,
North Bay Regional Health Centre
Medication reconciliation upon admission increased from 50% to a sustained 80%.
I thoroughly enjoyed participating in Leading Edge Group's Lean Black Belt Program. Not only was the self-paced format well suited to fit into my schedule, its variety of formats – written, video, active assignments – made it dynamic and interesting.
The assignments built relevantly upon each other, and led logically to the capstone project, which for our organization, enabled us to boost medication reconciliation upon admission across our acute and mental health hospital from approximately 50% of the time to a sustained over 80% rate, with ongoing PDSA work as we continuously improve the quality of this work.
I now lead a highly respected and successful quality team, and have actively promoted the use of Lean and continuous improvement tools within this team, while they in turn do the same across our organization.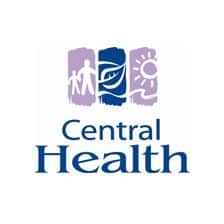 Kathy Winsor
Director of Site Operations,
Central Health
We expanded our quality improvement toolkit to improve processes at Central Health.
The Lean Green Belt learning provided the knowledge and tools to expand our quality improvement toolkit to improve processes at Central Health. Our goal is to assist multidisciplinary teams to find efficiencies through the elimination of waste and adding value to the delivery of care and service to positively impact client, employee and physician satisfaction.
Some of the tools from the Green Belt we are utilizing include value stream mapping, A3 reports, spaghetti diagrams, 5S and visual management boards. The application of the different tools has helped teams achieve some great wins including team building and role clarity; improved communication to facilitate discharge planning; the right person providing the right care at the right time; new physician discharge orders; decreased length of stay; to name a few. Knowledge building, sharing and proficiency with Lean tools continues with Lean Black Belt learning.