Why this program?
Over 10,000 health professionals from major organizations such as Extendicare, Toronto Public Health and Aurora have successfully completed our Lean Healthcare Belt Programs. Here are some of the reasons why.
Developed & delivered by Lean Healthcare Experts & Accomplished Clinical Experts.
Apply-it-now approach generates immediate, tangible benefits.
Receive one-on-one mentoring support throughout.
Qualification in 24 weeks or less.
Aligned with ISO 18404 standards.
Flexibility to complete within 12 months.
Entitles certified Canadian College of Health Leaders members (CHE/Fellow) to 10 Category II credits towards their maintenance of certification requirement.
Who is this program for?
This program is aimed at health professionals such as Quality Improvement Specialists, Operations Managers, Medical Directors, Clinical Leads, Project Managers, Patient Safety Leaders and Nurse Practitioners from organizations across the health sector including hospitals, health authorities, mental health and addictions, youth services, long term care, public and community health.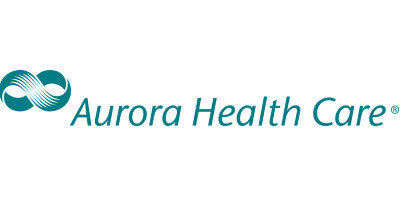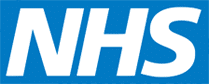 Program content & structure
The Lean Healthcare Black Belt program is made up of five learning blocks each containing a series of courses. One-on-one online mentoring support is provided for participants throughout the program and assessment is based on completing a course assignment and submission of a work-based improvement project.
Block 1
Introducing Lean
Introduction to Lean
Lean principles
Applying Lean in healthcare
Identifying wastes
Block 2
Understanding & Practicing Lean
Lean healthcare tools and practices
The Kaizen approach to healthcare
PDSA and A3 thinking in Lean healthcare
Problem solving in Lean healthcare
Block 3
Planning for Breakthrough Improvements
Planning for and initiating a Lean Activity
Managing change in Lean implementation
Demand, data collection, and analysis
Value stream mapping in healthcare
Block 4
Implementing & Sustaining Improvements
Leading a Kaizen event in healthcare
Leading a 6S initiative in healthcare
Improving healthcare process capacity and flow
Reducing healthcare variation and improving quality
Lean and Six Sigma in healthcare
Sustaining and controlling improvements
Block 5
Leading and Managing Lean
­Lean Healthcare Strategy: Planning and Deployment
Managing Lean Healthcare Programs
Effective Leadership and Change Management
Advanced Lean Healthcare Tools and Practices
Download Program Brochure
Learn from leaders
All our Lean Healthcare belt programs are developed and delivered by accomplished Lean Healthcare and clinical experts. Experts who have worked at the coalface and have tangible experience putting theory to practical use in real world environments.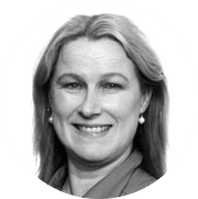 Jane Bishop
Jane holds a Master Lean Sigma Black Belt for Healthcare and has significant experience in Lean deployment across the health sector – pharmacies; OR/surgical services; ED; outpatient; day surgery; nephrology; mental health and addictions; long term care public health and community-based health and social services. A registered nurse with over 30 years experience working in the UK, Ireland, USA and Canada, Jane's expertise has enabled her to work effectively with clinical teams, administrators, service partners and community groups at organizational, regional and provincial levels to achieve positive and sustainable change. Sample clients and partners include University Health Network; Grey Bruce Health Services; Halton Healthcare; South Riverdale Community Health Centre and Chatham-Kent Public Health Unit.
Discounted Program fees & enrolment
The discounted program fees per region are outlined below. All prices are exclusive of tax.
Book online
Visit our learning platform, LearnUpon, to book and pay for your online training course and get started today.
Any questions?
If you have any further questions, or want to register a group of 5 or more employees, get in touch:
Please choose your currency
To book your place, please select the relevant currency. You will then be directed to our elearning platform.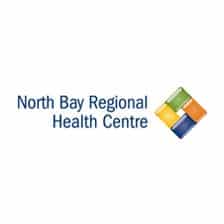 Sue LeBeau
Director of Quality and Clinical Support, North Bay Regional Health Centre
Medication reconciliation upon admission increased from 50% to a sustained 80%.
I thoroughly enjoyed participating in Leading Edge Group's Lean Black Belt Program. Not only was the self-paced format well suited to fit into my schedule, its variety of formats – written, video, active assignments – made it dynamic and interesting.
The assignments built relevantly upon each other, and led logically to the capstone project, which for our organization, enabled us to boost medication reconciliation upon admission across our acute and mental health hospital from approximately 50% of the time to a sustained over 80% rate, with ongoing PDSA work as we continuously improve the quality of this work. In terms of career benefits.
I now lead a highly respected and successful quality team, and have actively promoted use of Lean and continuous improvement tools within this team, while they in turn do the same across our organization.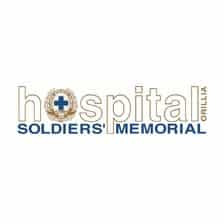 Liz Gerow
Quality Improvement Specialist, Orillia Soldiers Memorial Hospital
42% reduction in average number of call bells per day.
The program has met all of my expectations. The content provided was appropriate to the stage I was at in my Lean journey (Green Belt certified with 2.5 years in my role as quality improvement specialist). Exploring the overlap between Lean principles and tools and project management methodology helped me to structure my improvement projects, and the mentor definitely brought added value to the organization wide project.
My Black Belt project has had a very positive impact on the Lean maturity of our organization. Improved patient outcomes were realized through this project; we have experienced a 41% drop in our corporate rate of falls with harm. The three units experienced a 42%, 27% and 31% reduction in average number of call bells per day from pre-purposeful rounding implementation baseline.
The benefits to this are twofold, less noise on the units for patients and families and fewer distractions for nurses. This training also enabled me to coach and mentor 30 staff from all roles in the organization that completed the Green Belt training program. We developed and executed nine corporate projects through this endeavour.