Why this program?
Over 10,000 health professionals from major organizations such as Extendicare, Toronto Public Health and Aurora have successfully completed our Lean Healthcare Belt Programs. Here are some of the reasons why.
Developed & delivered by Lean Healthcare Experts & Accomplished Clinical Experts.
Apply-it-now approach generates immediate, tangible benefits.
Receive one-on-one mentoring support throughout.
Qualification in 13 weeks or less.
Aligned with ISO 18404 standards.
Flexibility to complete within 6 months.
Entitles certified Canadian College of Health Leaders members (CHE/Fellow) to 10 Category II credits towards their maintenance of certification requirement.
Who is this program for?
This program is aimed at health professionals such as Quality Improvement Specialists, Operations Managers, Medical Directors, Nurse Practitioners and Physicians from organizations across the health sector including hospitals, health authorities, mental health and addictions, youth services, long term care, public and community health.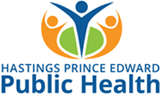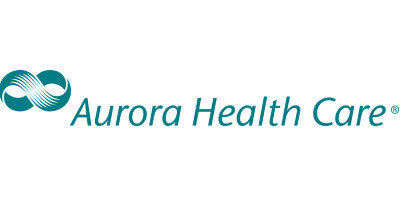 Program content & structure
The Lean Healthcare Green Belt program is made up of four learning blocks each containing a series of courses. One-on-one online mentoring support is provided for participants throughout the program and assessment is based on completing a multiple-choice exam online (50%) and submission of a work-based improvement project (50%).
Block 1
Introducing Lean
Introduction to Lean
Lean principles
Applying Lean in healthcare
Identifying wastes
Block 2
Understanding & Practicing Lean
Lean healthcare tools and practices
The Kaizen approach to healthcare
PDSA and A3 thinking in Lean healthcare
Problem solving in Lean healthcare
Block 3
Planning for Breakthrough Improvements
Planning for and initiating a Lean Activity
Managing change in Lean implementation
Demand, data collection, and analysis
Value stream mapping in healthcare
Block 4
Implementing & Sustaining Improvements
Leading a Kaizen event in healthcare
Leading a 6S initiative in healthcare
Improving healthcare process capacity and flow
Reducing healthcare variation and improving quality
Lean and Six Sigma in healthcare
Sustaining and controlling improvements
Download Program Brochure
Learn from leaders
All our Lean Healthcare belt programs are developed and delivered by accomplished Lean Healthcare and clinical experts. Experts who have worked at the coalface and have tangible experience putting theory to practical use in real world environments.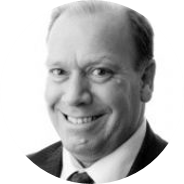 Chris Chadwick
A certified Lean Healthcare Black Belt, Chris has extensive experience training and facilitating teams and projects across the health sector. He has been able to utilize his training in varied methodologies to complete numerous improvement projects using Lean, Six Sigma and Shainin. Chris has successfully executed a significant number of projects in healthcare using the Lean methodology – within areas that include discharge planning; clinical documentation; standardization; pharmacy dispensary; centralized scheduling and transfer of care. Clients and partners include Northern Health; Extendicare; Central Health and Advocate Aurora Health.
Discounted Program fees & enrolment
The discounted program fees per region are outlined below. All prices are exclusive of tax.
Book online
Visit our learning platform, LearnUpon, to book and pay for your online training course and get started today.
Any questions?
If you have any further questions, or want to register a group of 5 or more employees, get in touch:
Please choose your currency
To book your place, please select the relevant currency. You will then be directed to our elearning platform.
What our learners say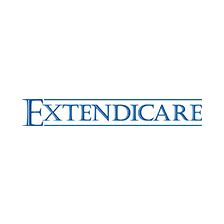 Tracey Mulcahy
Director of Operations, Extendicare
Allows our professionals to work independently & fits around their busy schedules.
We have been thrilled with Leading Edge Group and the Green Belt program as it allows our busy professionals to work independently and fit around their busy schedules. The program is well laid out with both video and written education and printable resources.
The program mentor is available for feedback and suggestions to ensure the success of our team members. The projects developed by our participants have had a positive impact on the care of our residents and services being provided. I would highly recommend this opportunity to other businesses looking to build capacity amongst their leaders and team members!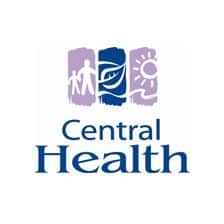 Kathy Winsor
Director of Site Operations, Central Health
We expanded our quality improvement toolkit to improve processes at Central Health.
The Lean Green Belt learning provided the knowledge and tools to expand our quality improvement toolkit to improve processes at Central Health. Our goal is to assist multidisciplinary teams to find efficiencies through the elimination of waste and adding value to the delivery of care and service to positively impact client, employee and physician satisfaction.
Some of the tools from the Green Belt we are utilizing include value stream mapping, A3 reports, spaghetti diagrams, 5S and visual management boards. The application of the different tools has helped teams achieve some great wins including team building and role clarity; improved communication to facilitate discharge planning; the right person providing the right care at the right time; new physician discharge orders; decreased length of stay; to name a few. Knowledge building, sharing and proficiency with Lean tools continues with Lean Black Belt learning.