Expertise
in sustainable performance improvement
With more than two decades of experience in delivering sustainable performance improvements to clients, our business is helping you to improve yours.
How Can We Help You
About Us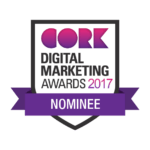 Leading Edge Group is a global leader in continuous improvement consultancy, corporate training and education. With more than 21 years of experience, we have worked with the best of the best across a broad range of sectors worldwide. We have honed our skills and expertise to ensure that when you engage us, you are giving your organization the optimum opportunity to develop, grow and realize its true potential.
500 +

Over 500
global clients

$700m +

Full transformations yielding
over $700M

International offices in
Canada, Australia,
Ireland & the UK

10k +

Currently trained over
10,000 professionals

400k + hrs

400,000 hours of on-site
& online training
Case Studies
Commercial Services
Case Study
A call centre engaged Leading Edge Group to introduce Lean Thinking to their contact centre environment via a Lean pilot assignment. We coached staff on their call handling processes in order to reduce the amount of time and effort required to deliver results. The key objective of the project was to highlight significant opportunities to reduce Non-Value Added (Lean Waste) activity, leading to the handling of more calls which in turn would result in increased revenue. A four-week pilot project was set up for a particular cell.
View Case Study
Testimonials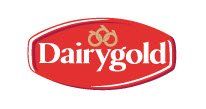 Our Lean Transformation has been extremely successful and our partners, the Leading Edge Group, were key to achieving those results. The consultants and trainers deployed on the various projects and training programs helped to build our capabilities and skill sets which will enable the long term sustainability of continuous improvement practices at all our facilities.
Dairygold Food Ingredients,
CI Lead