Accountability, Evaluation, and Quality Improvement – How are they different? Which one should you use?
In public health, three (3) main types of performance measurement are used – Accountability, Evaluation and Quality Improvement. Each type of performance measurement has its own unique characteristics (as shown in the chart below) and each has a valuable role in improving public health.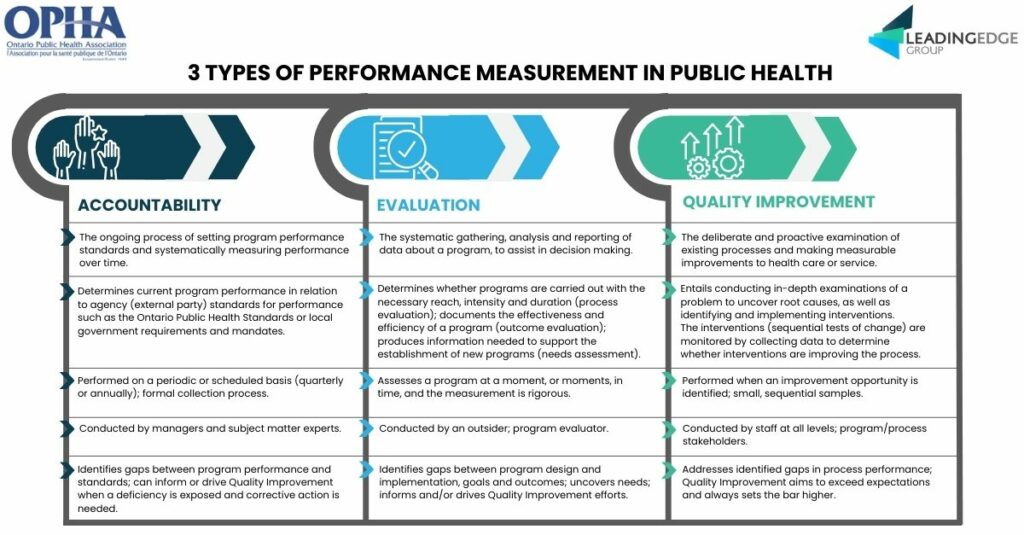 Sometimes I get asked questions about which type of performance measurement a program/team should be using. The answer always is – what question is the team trying to answer, or what problem is the team trying to solve. Each type of measurement has its own strengths and the one that should be leveraged depends on what the team wants to do with the data.
It's interesting to note that Accountability and Evaluation results can both lead to Quality Improvement efforts. The use of Quality Improvement tools and techniques is relatively new to public health. In my view, Quality Improvement is a very helpful methodology for improving how a public health program works. It helps the teams to understand the department/program better and find new ways to do things. Quality Improvement provides an excellent opportunity for every program/team to improve, and improvement leads to better client and community outcomes.
Want to learn more about quality improvement? Sign up here for your Lean Sigma Green Belt training led by Annette Sonneveld, starting October 6th 2022.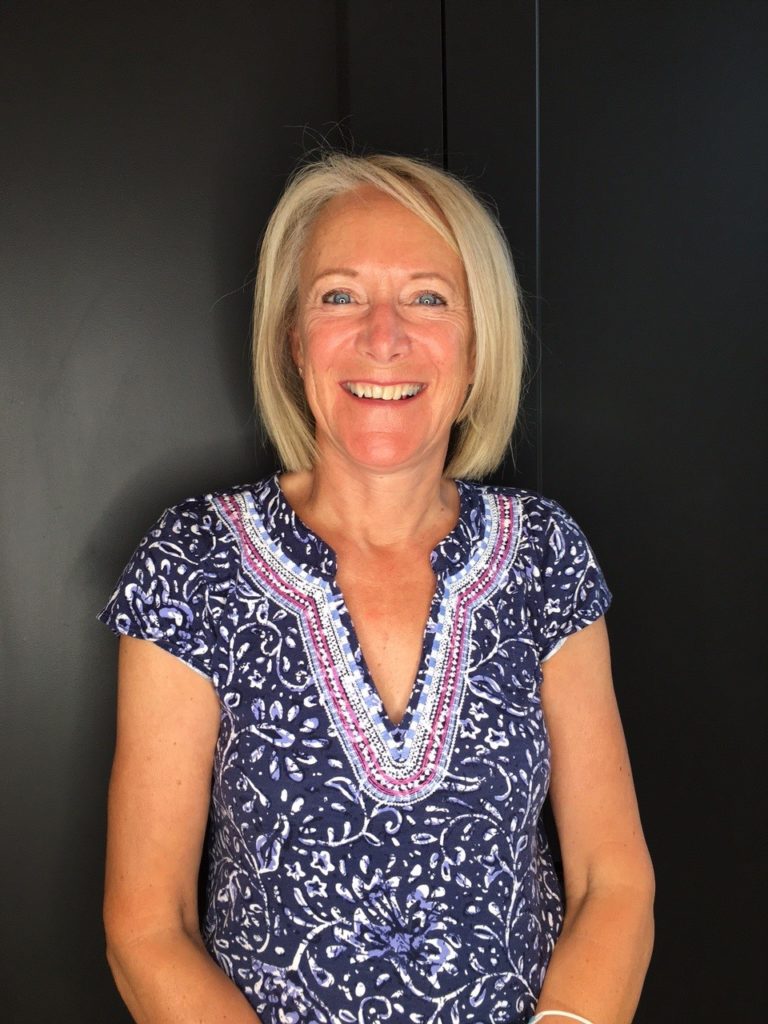 Annette Sonneveld, BScN, CEP, Lean BB
QI Consultant, Leading Edge Group
References
1. Ontario Public Health Standards (OPHS): Requirements for Programs, Services and Accountability, June 2021. Retrieved from https://www.health.gov.on.ca/en/pro/programs/publichealth/oph_standards/docs/protocols_guidelines/Ontario_Public_Health_Standards_2021.pdf
2. American Public Health Association (2012). Quality Improvement in Public Health: It Works! Page 4 Retrieved from https://www.apha.org/~/media/files/pdf/factsheets/qi_in_ph_it_works.ashx
3. Michigan Public Health Improvement (MPHI) Office of Accreditation and Quality Improvement: Performance Management, Evaluation and Quality Improvement Chart
4. Solberg L, Mosser G, McDonald S. The Three Faces of Performance Measurement: Improvement, Accountability and Research. Journal on Quality Improvement. Mar 1997;23(3):135-147. Retrieved from: https://bcpsqc.ca/wp-content/uploads/2018/03/Solberg-Three-Faces-of-Measurement.pdf
5. Public Health Foundation: Performance Management Toolkit. Retrieved from http://www.phf.org/focusareas/performancemanagement/toolkit/Pages/Performance_Management_Toolkit.aspx