Lean Business Continuity Voucher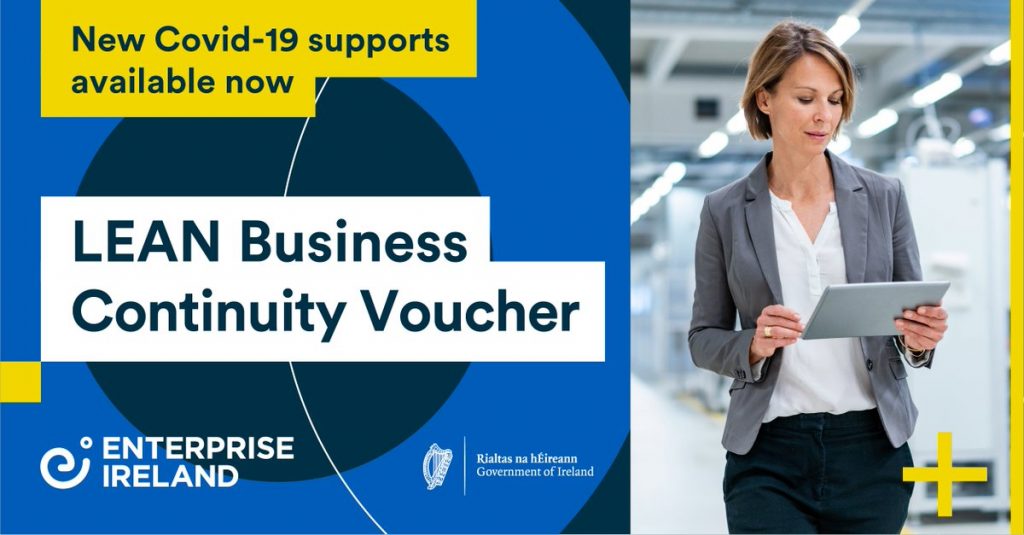 Here at Leading Edge Group we understand that you may currently be faced with changing priorities and an entirely new way of working during these difficult and challenging times and we want you to know that our number one goal to help businesses like yours has not changed.
Leading Edge Group is a qualified service provider for the Enterprise Ireland and IDA Ireland Business Continuity Support Voucher for up €2,500 which can be used where appropriate. The goal is to help you make informed decisions about what immediate measures and actions should be taken to protect your business and staff. This support could incorporate but not limited to:
Marketing strategic review of your business
Training on meeting effectiveness
Messaging and communications for COVID-19, during and post crisis
Reviewing supply chain robustness
Management of virtual teams
Reviewing key aspects of your business, e.g. Finance, IT, Expansion/ Contraction Strategy
Maintaining operational effectiveness in a recession
You can find out more here.
We are here to support you to help you keep your businesses moving forward.