Leading Edge Group announces new Lean training contract with City of Mississauga
Leading Edge Group was recently successful in winning a 3-year contract to work with the City of Mississauga's Lean Program Office to deliver a Lean training framework that develops appropriate skills and knowledge to staff at all levels across the organization.
The announcement was made during an Enterprise Ireland Trade Mission to Canada led by Minister Seán Canney TD. Welcoming the initiative, Minister Canney congratulated both Leading Edge Group and City of Mississauga on their success in implementing lean methodologies in the municipality sector in Canada.
As Canada's 6th largest city (3rd largest in Ontario), Leading Edge Group will support the City through providing a comprehensive Lean training program as well as insight, guidance and support on Lean implementation across the organization.
"We are happy to work with Leading Edge Group, the successful vendor in our training procurement process. Through training, we look forward to strengthening the culture of continuous improvement across the organization," said Wes Anderson, Manager, Lean Program with the City of Mississauga. "Leading Edge Group's expertise in adult learning and knowledge of Lean principles will empower staff to apply continuous improvement in their work and improve the City's services."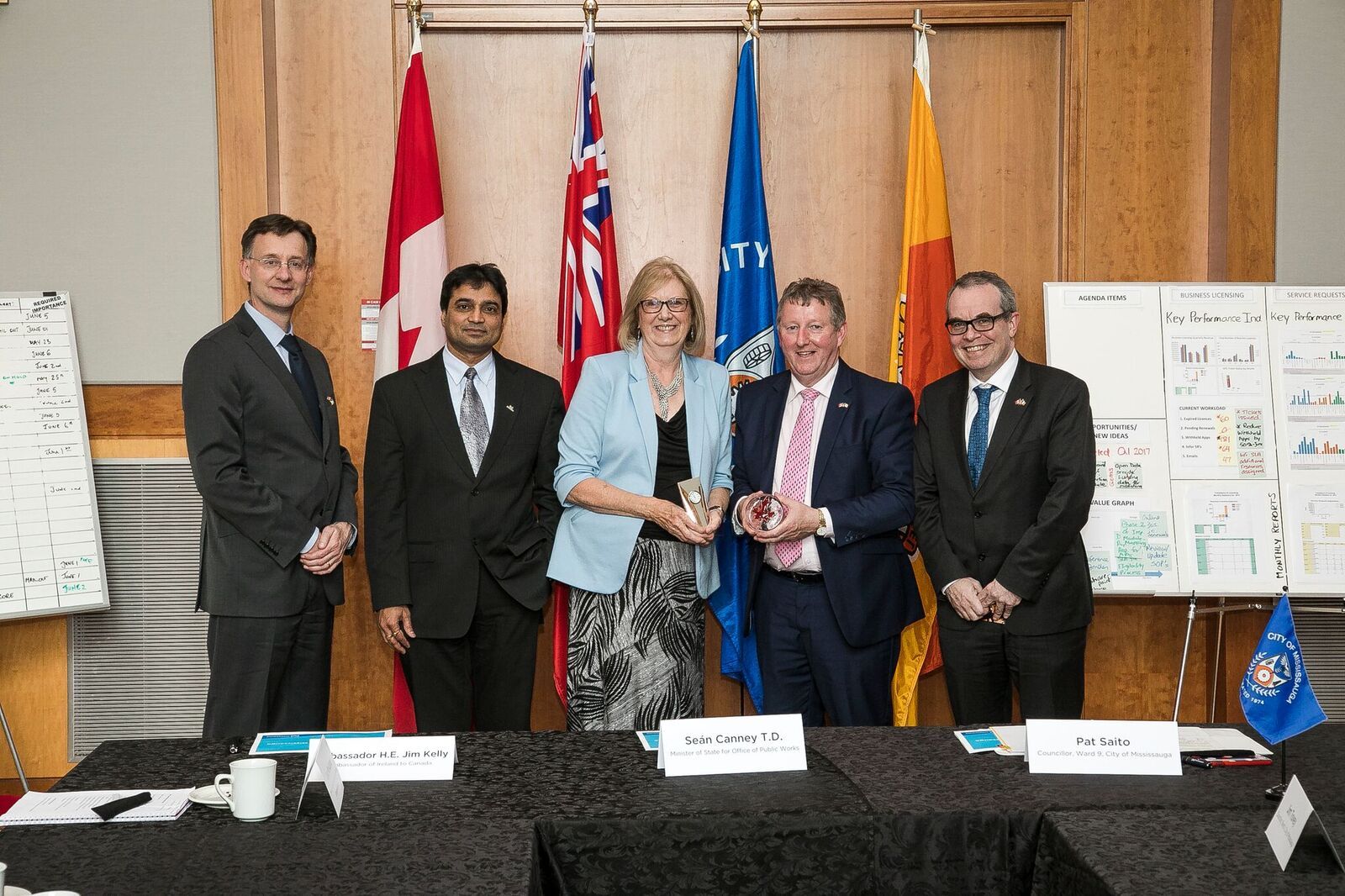 According to John Whelton, VP North American Operations for Leading Edge Group. "The City of Mississauga is focused on a business strategy that delivers value for taxpayer dollars by improving business processes, enhancing service delivery and improving customer service for all of its citizens. Leading Edge Group is excited and proud to play a key role in helping the City achieve these objectives through our expertise and training programs."
More and more municipal governments across Ontario and other Canadian provinces such as New Brunswick and Saskatchewan are adopting continuous improvement to better drive organizational efficiency and effectiveness. As a result, the municipal sector represents a growing market for Leading Edge Group. Working with client organizations that include County of Simcoe; Region of Waterloo; City of Kitchener; County of Northumberland and City of Moose Jaw has enabled the company to develop a unique understanding of the environment in which municipalities work within.
According to Whelton, "Of key importance is our proven ability to effectively transfer the required knowledge, skills and expertise at both an organizational level and to individual employees. Our experience has enabled us to work effectively with commissioners, directors, managers, supervisors and front line staff. We now support a variety of municipalities and public sector organizations across Ontario and beyond in delivering Lean training, education and management consulting services. We feel that this track record and level of experience will enable us to gain further traction and success, and the sector represents a key market for our overall growth in Canada."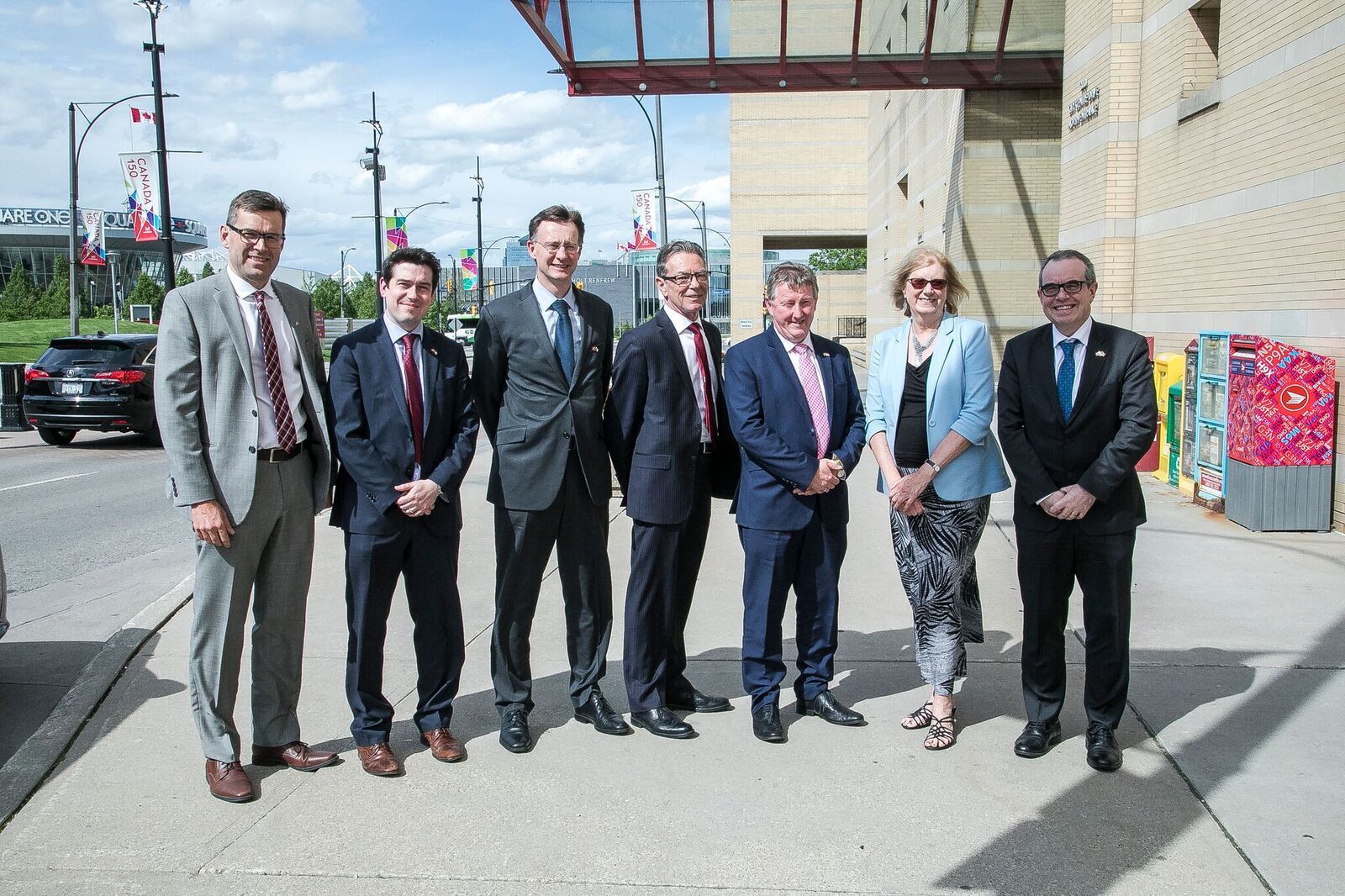 Enterprise Ireland's International Sales and Partnering Manager, Leo McAdams, welcomed the success of Leading Edge Group in Canada saying "Irish companies have built strong presence and scale in global markets and the partnership with City of Mississauga and Leading Edge Group is another great example – we look forward to continuing to support Leading Edge Group's growth in Canada".
You can keep up to date with the latest news by following us on LinkedIn, Facebook and Twitter.