7-Day In House Lean Leadership Programme For Senior Management – Skillnet Funding Available
This course delivers key learning outcomes, providing senior management with the ability to explore the theory of Lean and the key concepts which constitute Lean from the point of view of many key thought leaders. It will look at the relationship of the principles/philosophy of Lean with other improvement approaches such as Six Sigma, BPR and TQM.
The strategic, operational and people aspects will be covered in detail with the primary focus on Lean Leadership and sustainability and encompass the application of Lean in a service/mixed service-production environment.
The course content will follow four themes
The aim of the course is to introduce delegates to the critical element of Lean Leadership and to explore the leadership skills required in driving Lean transformation.
The development and philosophy of Lean Thinking covering key concepts and methodologies, encompassing detailed exploration of Value Stream Mapping and Hoshin Planning
An exploration of tools and methods used in executing Lean improvements, incorporating specific Lean and best practice problem solving methodologies, within the context of continuous improvement
The specific role of Leaders in embedding Lean Thinking through coaching and the application of Leaders Standard Work
The critical role of Leaders in understanding organisational dynamics/behaviour and in leading people through organisational change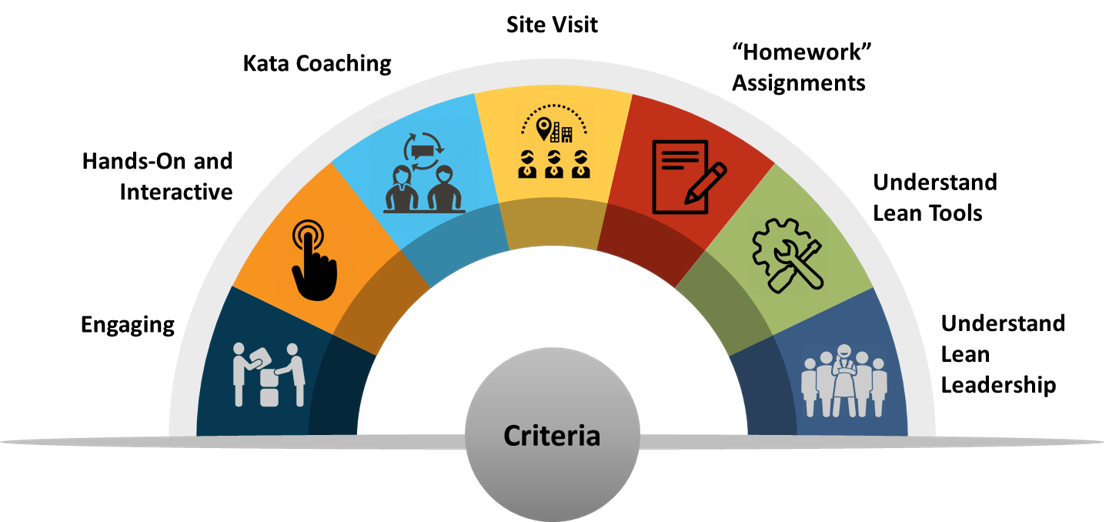 This programme is available in both Ireland and Canada. Please contact us to request a proposal tailored specifically to your business.