New Year's resolutions for the workplace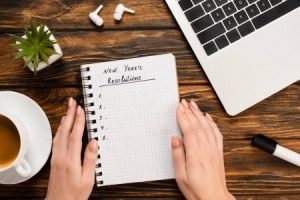 It is a long fast tradition to make a resolution when the New Year comes around. The classic resolutions revolve around our health, relationships and our finances, but what about our businesses? It might be time to start thinking about how you can whip your business into shape for 2020 with the help from Leading Edge Group.
The post-Christmas slump, a lack of money and the dark nights all put a dampener on the first month of the year. But there is no reason why you cannot start off 2020 in your organisation in a more positive manner. Just think of the possibilities if you had made-to-measure services in your organisation.
We equip you with the strategy, processes and tools to implement sustainable change, accelerating your journey towards operational excellence.
Advance your career with our 100% online training programs. If participants have prior Lean experience, they can often begin training at a more advanced level (such as Black Belt).
Our cloud management platform, CItric Cube, reveals the bigger picture, providing complete, real-time visibility of your continuous improvement activities.
Every organization is different. One size does not fit all. We tailor our consulting, training and technology services to fit your specific requirements.
So, if you want to make a New Year's resolution that will benefit not only you but your organisation and employees then contact us today.
From all of us at Leading Edge Group, all the best for a healthy and prosperous 2020.
About Leading Edge Group
The Leading Edge Group has been involved in the area of continuous improvement for over 22 years supporting their clients initiatives in making and sustaining business change. They have used techniques such as Lean and Six Sigma to support savings and benefits in excess of €750m since their inception in 1995. Leading Edge Group has worked on a number of large business transformation programmes for companies such as Dairygold, Bord Na Mona and Ornua not to mention similar programmes completed in Canada, UAE and Australia making them one of the leading international experts in Business Transformation.