Do you want to coordinate & share learnings across your organization?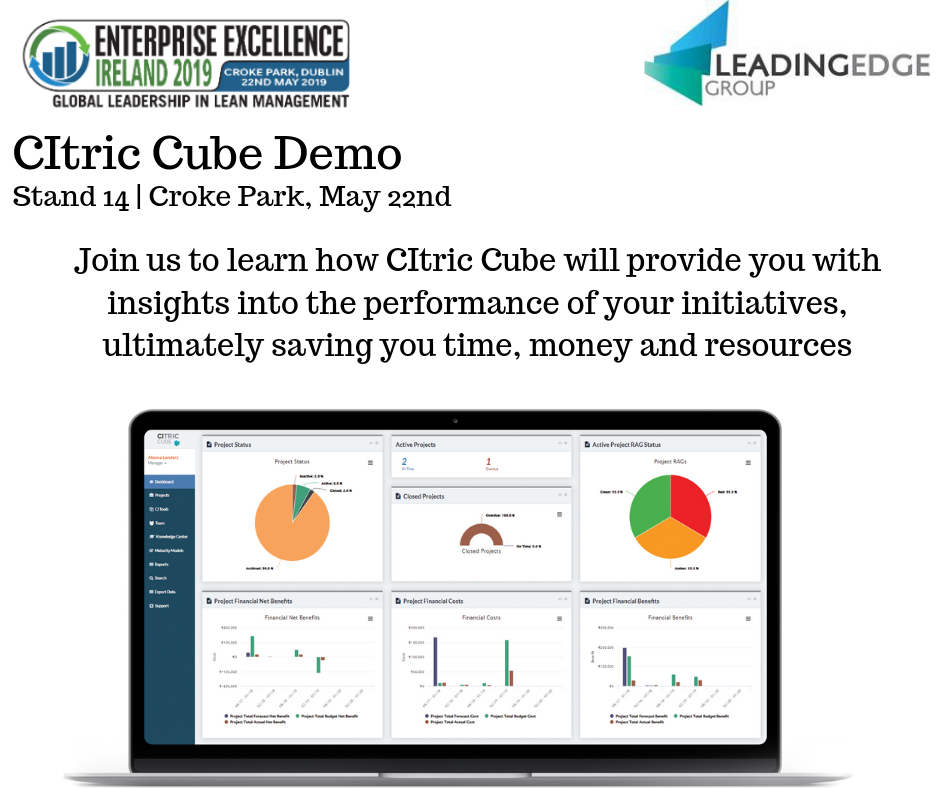 CItric Cube is a "one stop shop" solution for managing all your continuous improvement (CI) activities. It will allow you to coordinate and share learnings across your organization in an efficient and user friendly way, saving you time, money and resources.
We developed this solution on the behest of our customers who were frustrated with not having real-time visibility of improvement activities; had difficulty in accessing information remotely and wasting time in searching for the right information. The time spent in generating periodic reports prevented them from analysing the data and determining root causes.
Our cloud-based application will simply allow you access to your information anytime, anywhere. In addition, tools and templates will be available to use at your fingertips and there are eleven predefined reports accessible as standard.
You can book a demo here.